It really is.
In no particular order. Everything comes highly recommended. Feel free to add to the list in the comments.
Wandelweiser und so weiter: "A 6-CD box set of music in, around or near that of the composers in the Wandelweiser collective" published by another timbre. Within the US, you can order it through Squidco or directly from anothertimbre in the UK. The cost will be about the same, depending on the exchange rate that day. You can read reviews at all about jazz, Just outside, Dusted, improv sphere, and The Wire. As of February 1st there were only 25 copies left, so you might want to get on it soon.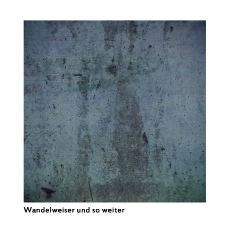 Also available from those two same sources is outwash, a set of three improvisations by Angharad Davies, violin, Tisha Mukarji, piano, and Dimitra Lazaridou-Chatzigoga, zither.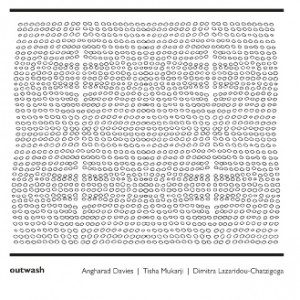 Michael Pisaro has two new CDs out on his Gravity Wave label, The Middle of Life (Die ganze Zeit), and The Punishment of the Tribe by its Elders. There's a review on Dusted, and a puzzling review of the second CD on Tiny Mix Tapes. Yuko Zama's cover art design is, as always, beautiful.
Erstwhile Records is having a big sale on all Erstwhile titles, as announced on the ihatemusic forum:
all single CDs are $10, doubles $17, the AVVA DVD $16, plus my shipping estimate. buy any 5 releases, get an additional single CD free. the AMPLIFY 2002: balance box set (which is running low) is still $100 plus shipping, but you also get two single discs of your choice included for free. the Rowe/Malfatti is $25, the EL005 box is $28, both plus shipping, and if you buy either of those plus three other discs, you get one more free. double CDs count as one item for the purposes of getting free additional discs.
The Crutch of Memory
, Aaron Cassidy's portrait CD, featuring the ELISION Ensemble. Read more about some of this work in this interview.
You can also get EXAUDI's recording of Cassidy's "A Painter of Figures in Rooms," either through Amazon, iTunes, or NMC. You can read a fascinating narrative of the project at the Exaudi 2012 blog, in 1, 2, 3, 4, 5, 6, 7, 8, 9, 10, 11, 12….13 posts.
I know a lot of people who have been waiting for this one. No need to wait any longer (especially with only 15 left in stock!). Richard Barrett's Dark Matter, as performed by the ELISION and Cikada ensembles. (Available through Amazon, iTunes, NMC, among other sources I'm sure.)
John Cage 100
Eva-Maria Houben has a new label, diafani, with five CDs and one DVD already available.
diafani offers a collection of cds, dvds and downloads. The label is closely connected with edition wandelweiser. It aims to publish compositions, improvisations and soundscapes.
And one final listening recommendation, no purchase required.
The Macaulay Library is the world's largest and oldest scientific archive of biodiversity audio and video recordings.