I'd love to be in about four different places this weekend. I'm getting as close as possible to that through a combination of driving, flying, internet radio streaming, friends in other places, and delayed gratification.
A 3-day festival called Alvin Lucier: A Celebration will take place at Wesleyan University in Middletown, Connecticut. It includes an exhibit called Alvin Lucier (and His Artist Friends) which will run through December 11th.
On Saturday night, Frozen Music (David Dunn, Rene Barge, Gustavo Matamoros), along with Russell Frehling, will perform PLAZA at Sleepless Night on Miami Beach.
Concurrent to that will be the soft opening of LISTENING GALLERY on Lincoln Road, "a multichannel sound art lab for the creative engagement of acoustical public space designed and directed by sound artist gustavo matamoros."
Meanwhile, at the School of the Art Institute of Chicago, the Sound Art Theories Symposium will run on November 5th and 6th. Reading the abstracts alone has been quite thought-provoking.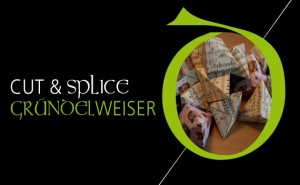 And if that weren't enough, the Cut & Splice festival, called Grúndelweiser, features members of the Wandelweiser and Grúpat collectives. Hear and Now will feature the festival on their November 5th and 12th shows.
Just before the weekend is a festival and symposium on The Late Music of Morton Feldman at the University of Pittsburgh, and immediately following it is the Basel Sinfonietta's first performance of From Scratch, which will also be performed in Zürich and Huddersfield.
Not a bad week.